Introduction to Mindfulness
Dates: Tuesdays, September 21 – November 9, 2021
Time: 7-8:30pm
Cost: $239 for the 8-week course
Location: Virtual
Join mindfulness instructor Sharon Light, LCSW-C for this 8-week workshop designed to help new and experienced meditators incorporate mindfulness into their day-to-day lives. Each week will cover a different topic, including how to use mindfulness to address pain, stress, and "digital overload." The course is a mix of learning and practice meant to provide an overview of what mindfulness is (and isn't!). You will learn various evidence-based mindfulness techniques that can be utilized "on the go" as well as in more formal practice.
Mindfulness Meditation
Dates: Wednesdays, Ongoing
Time: 7:00pm
Cost: $99 for 4-weeks (half session); $189 for 8-weeks (full session)
Location: Virtual
Whether you're looking to keep the momentum going after completing the Introduction to Mindfulness workshop, or you have an established mindfulness practice and are looking for a weekly anchor for mindfulness meditation, look no further! Sign up for a 4- or 8-week session of the next Mindfulness Meditation cohort. Each week will focus on a mindfulness theme as we build off the fundamentals through more extended meditation practices led by Sharon Light, LCSW-C. *pre-requisite: The Introduction to Mindfulness workshop or mindfulness meditation experience.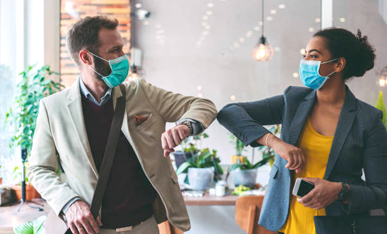 The New, "New Normal"
Digital Workshop
As what's considered "normal" continues to shift throughout the pandemic, this workshop offers information, tips, and techniques to help manage the stress, anxiety, and uncertainty that can often accompany change.
Video will be delivered by email once registration and payment is complete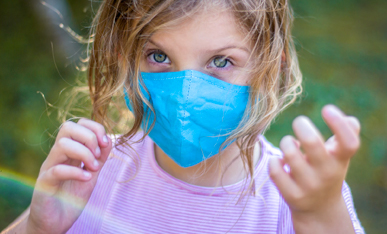 Parenting in the "New Normal"
Date: TBD
Over the last year plus, parents have found themselves wearing many hats, including that of teacher, babysitter and caretaker, to name a few. This workshop puts the spotlight on current challenges many parents are facing during the pandemic, and offers strategies to help parents cope no matter what hat they find themselves wearing.
The content provided in these workshop seminars, including text, graphics, images, and other materials created by Focused Solutions, LLC or obtained from Focused Solutions, LLC licensors, and other materials contained in this seminar (collectively, "Content") are for informational purposes only.  The Content is not intended to be a substitute for professional medical advice, diagnosis, or treatment.  Always seek the advice of your physician or other qualified health provided with any questions you may have regarding a medical or psychological condition.  Never disregard professional medical advice or delay in seeking it because of something you have seen or read in the Content or on the Focused Solutions, LLC website.
If you think you may have a medical emergency, call your doctor or 911 immediately.  Focused Solutions, LLC does not recommend or endorse any specific tests, physicians, clinical providers, products, procedures, opinions or other information that may be provided in the Content. Reliance on any information provided by the Content, Focused Solutions, LLC, Focused Solutions, LLC contractors or employees, or others appearing in the Content at the invitation of Focused Solutions, LLC or other visitors to the Focused Solutions, LLC website is solely at your own risk.